Professional Concrete Driveway Installations in Renton
When you are deciding on installing a driveway, you're probably choosing between concrete or asphalt. Your driveway is more important to your home's curb appeal than you might realize. A visually appealing driveway that is designed with decorative concrete can increase your home's value. Additionally, a concrete driveway is extremely durable and able to withstand the significant traffic it experiences. The driveway that will last for years to come and provide your Renton, Washington home or business with more aesthetically appealing options is the concrete driveway.
Renton Stamped Concrete Driveway Installers
You can always go with the traditional gray concrete for your driveway if you're looking for something classic. However, if you are interested in spicing things up a little and getting creative with your driveway, our partners have a number of decorative options for you to choose from. You can go with either a stained concrete driveway with a variety of colors to choose from, or a stamped concrete driveway that has the brick or paver look to it. Regardless of the selection you choose, you can rest assured knowing our partners will provide you with the best concrete service at an affordable price.
Not only will the concrete driveway our providers build for you be aesthetically pleasing, but it is also going to last you for years to come.
Concrete driveways are appealing to look at, durable and long lasting, and also environmentally conscious. Concrete is a recyclable material, ensuring minimal waste. An expertly installed concrete driveway will enhance your home's curb appeal and improve its value. Go with a classic standard concrete driveway or get a little more creative with the stamped concrete that Renton locals have come to know and love.
Concrete Patios in Renton
Improve the visual appeal of your commercial or residential outdoor space with a beautiful concrete patio designed by our partners.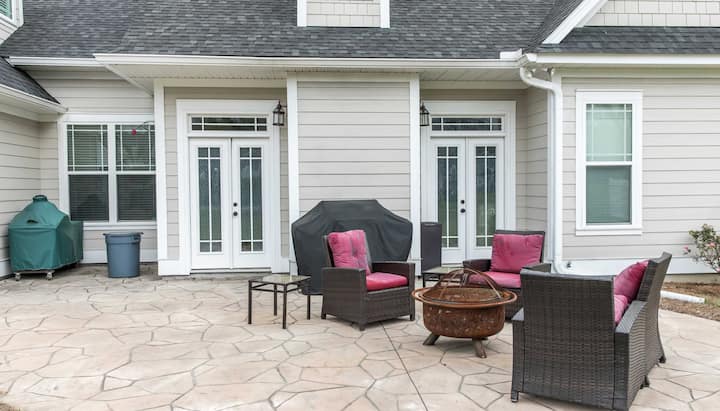 Beautiful Stamped Concrete of Renton
Go with the standard concrete look or get creative with one of the many gorgeous designs in decorative concrete that Renton, Washington locals are loving.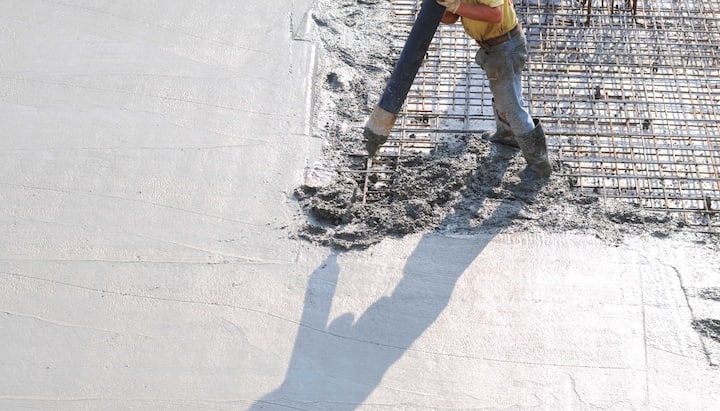 Foundation Repair in Renton, Washington
No concrete repair project is too big or too small for us. We've got you covered whether you need concrete driveway repair, concrete foundation repair, or any other kind of concrete repair in Renton.
Why choose Tough Concrete Solutions for your Renton concrete needs
Our main goal at Tough Concrete Solutions is to make sure our customers are thrilled with our contractors' work. Our partners are committed to making sure we meet your expectations and goals for your project. They have an outstanding reputation in the community for providing exceptional work, and this is something we pride ourselves on.
When you choose our network of contractors, they'll provide you with friendly, professional, and outstanding service. If you are in search of concrete installation or foundation repair in Renton, Washington, we will happily provide you with a quote on your project. Give us a call!
Concrete Projects Our Partners Offer:
Patios
Sidewalks
Driveways
Foundations
Retaining Walls Renton
Repair
Basic Slabs
Garage Slabs
Cement Jobs
Concrete pouring
Resurfacing
Polishing
Concrete leveling
And so much more!
Renton Concrete
Concrete Renton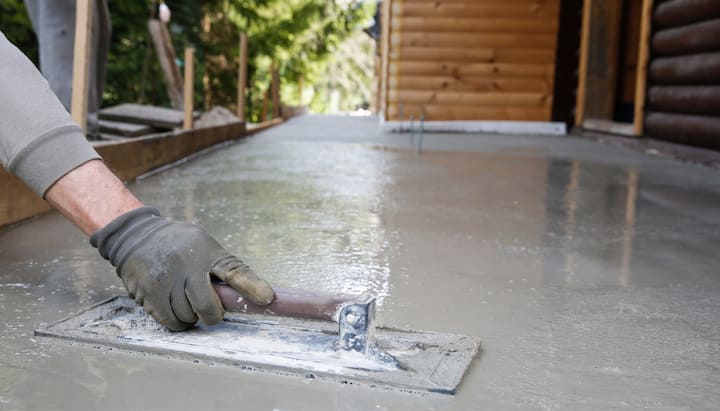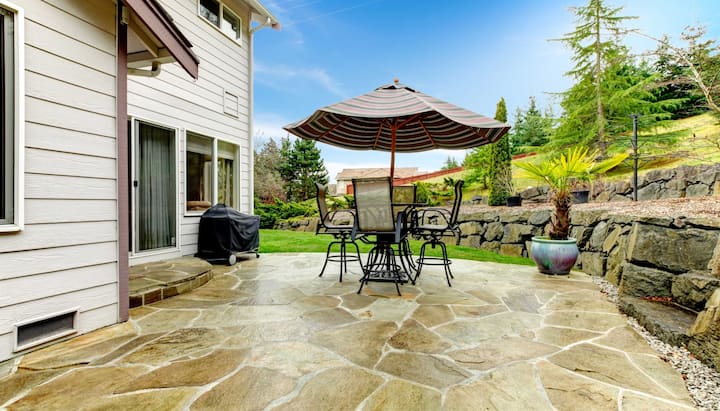 Professional Renton Concrete Patios
Everyone loves a beautiful outdoor living space. Adding a concrete patio to your backyard is a fantastic way to upgrade your backyard. Building out a patio also adds value to your home. Wouldn't you love to have a gorgeous space to entertain family and friends in your backyard? A concrete patio is an excellent choice to create the backyard living space of your dreams, and our partners can offer a variety of styles and designs. You could go with a classic concrete slab patio, or something more decorative like a stamped concrete patio. We will happily work with you to build the patio you're looking for.
Commercial & Residential Concrete Contractors of Renton
We can pour concrete on just about any surface. When you hire our partners, you can rest assured that they will do a fantastic job and provide you with high quality results. Our network is known in the community for doing excellent work and enhancing the value of your property. Whether you are interested in a new driveway, patio, basic slab, or stamped concrete Tough Concrete Solutions has you covered!
Our network is able to tackle a large variety of projects, including the following:
Concrete Pool Decks: Do you have a swimming pool? If you do, you know how important it is to make sure your entire pool area is looking pristine. If your pool deck or patio is aging or falling apart, your pool is not going to look its best, no matter how new and shiny it is. We provide gorgeous concrete pool decks that will bring your outdoor oasis to life.
Concrete Garages: We can do single garages or multiple-car garages. We will gladly provide you with a durable garage made of the concrete that locals depend on.
Retaining Walls: Retaining walls in Renton don't have to just be functional – we make them visually appealing, too! When you hire our network for your Rentonretaining walls project, they will install a functional product that also looks good.
Stamped Concrete: Stamped concrete is an affordable alternative to pavers or expensive stones that creates a beautiful and visually appealing outdoor space. Trust us; you will love the look of your stamped concrete project for your Renton home or commercial property!
Slabs: Are you installing a hot tub? What about a patio? Concrete slabs are a basic element to create a stable and sturdy base, and we are excellent at installing these. Don't have your concrete slab poured by any run-of-the-mill concrete guy – have it done by a skilled concrete contractor in Renton, Washington.
ADA Ramps: Are you working on making your space more handicap accessible? We can build ADA ramps that are compliant with current standards and make your building handicap accessible with the long-lasting concrete that Renton businesses depend on.
Ready Mix Concrete: Our partners provide the best ready-mix concrete for all of your concrete projects!
Concrete driveway and foundation services for your Renton property
Concrete Driveway Installations in Renton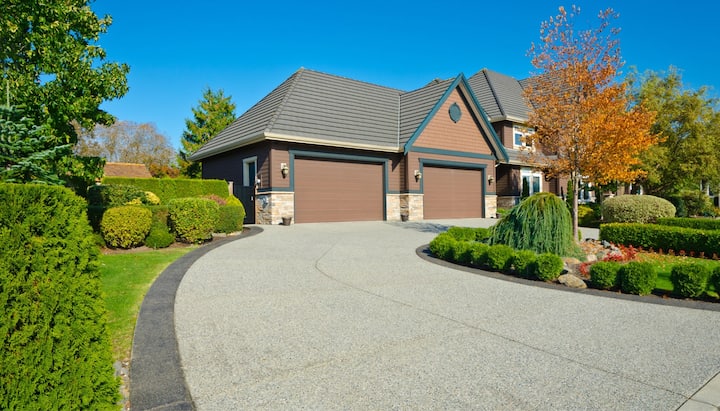 If you are looking into installing a new driveway, there are a few factors you ought to consider. When building a driveway, most people decide between either concrete or asphalt. Your home's driveway is a crucial aspect of your home's image and value and therefore, the material you select should be chosen carefully. Choosing a concrete driveway ends up being the right decision for many homeowners due to their numerous advantages. Our partners offer all types of concrete driveway services, we are more than happy to install, replace, repair and maintain your Renton, Washington concrete driveway. Not only do our partners offer standard concrete driveways, but we also have a variety of decorative styles you can choose from. Get in touch today to get you on the schedule for one of the concrete driveway's locals are loving.
Renton Foundation Repair

For both our residential and commercial clients, our partners offer the highest quality concrete foundations that will last a lifetime. Our highly skilled Renton concrete network has years of experience to guarantee that we provide the most durable and long-lasting base for your house or commercial property. They are available for new construction in addition to offering the high-quality concrete foundation repair. They will work with you and your floor plan designs to provide the retaining wall installation that meets and exceeds your expectations.
Why Choose Tough Concrete Solutions?
Easy! Do you want your concrete project to turn out amazing? Then get in touch with us to connect with skilled concrete contractors in the area. We're looking forward to assisting you with your next concrete project!
Why should you hire Tough Concrete Solutions of Renton, Washington?
When you're working with a contractor that does concrete in Renton, it's essential that you choose the best possible provider for a variety of reasons.
Here's why you should choose us:
Reason Number One: Our Providers Use High Quality Materials
If you hire someone to remove or install concrete in and around your house or business, we're talking about a long-term project. If you choose a low-end provider, that means you could possibly end up spending more than what you would have spent with us originally because if concrete isn't laid properly, there's a good chance it will start cracking and needing to be replaced.
Reason Number Two: Our Partners are Masters of Their Trade
Our partners focus on constant improvement, and dedicate themselves in providing quality craftsmanship in all concrete jobs.
Reason Number Three: Speed & Efficiency
Our partners have been trained to work efficiently and effectively so that we can accomplish your project at a competitive price – and best of all, get you the exact high-quality results that you are looking for! Go ahead and contact us knowing that your project will be taken care of by some of the top concrete contractors in Renton, Washington.
Did we miss anything?
Go ahead and give us a call if you are searching for any of the below:
Renton foundation repair
Concrete cutting in Renton, Washington
Best stamped concrete of Renton, Washington
Concrete repair services of Renton, Washington
Renton Concrete
Concrete Foundations; new installs and repairs for your Renton property
Concrete Companies In Renton, Washington
Renton Basement Foundation Repair